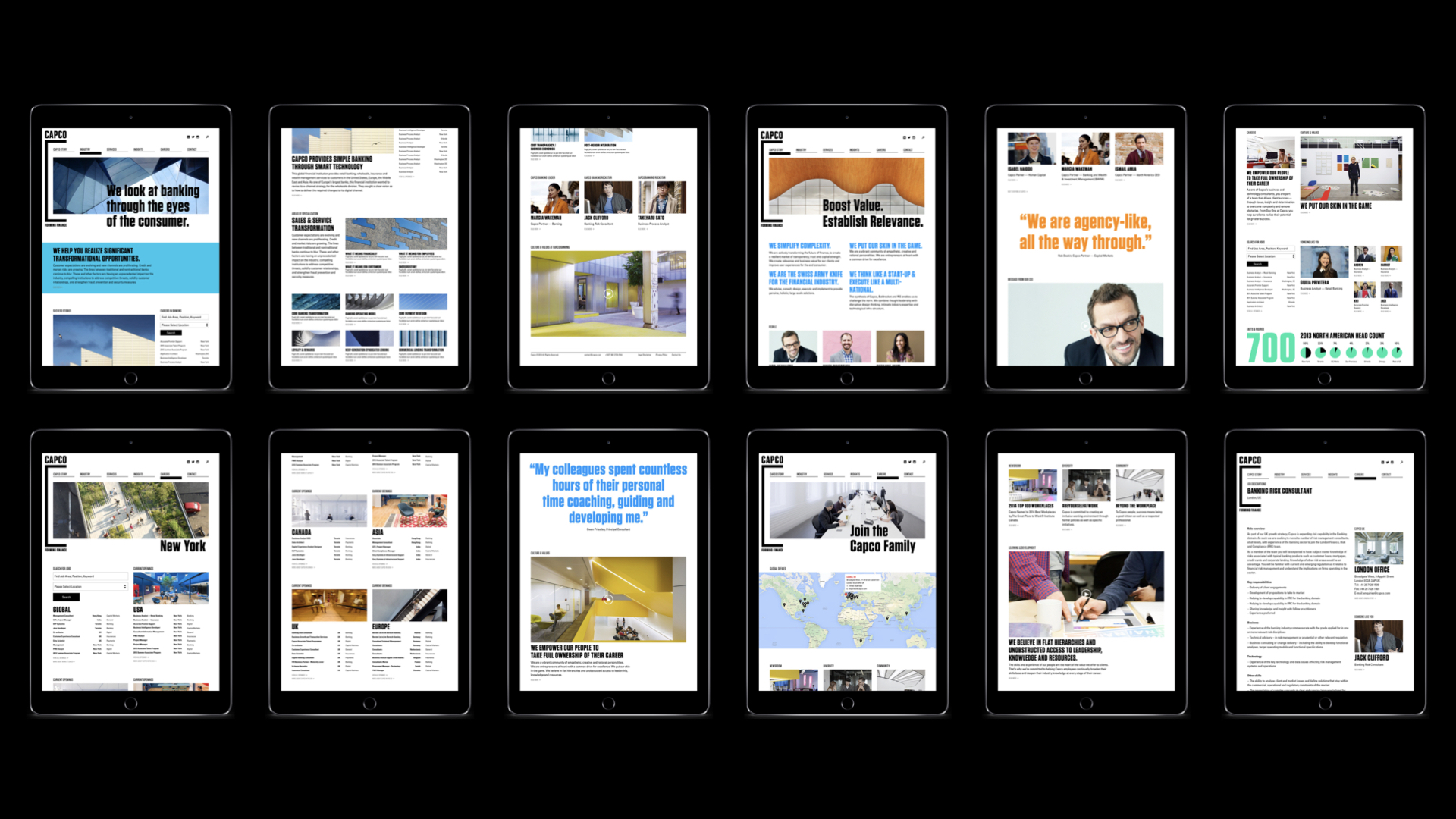 CAPCO


BRAND IDENTITY & WEB DESIGN
BRUCE MAU DESIGN
CD: ELVIRA BARRIGA
CO: BRETT RAMSAY, PETER LEE, JULIAN KOSCHWITZ
2013

capco is an international consultancy for the financial sector, advancing its position as digital leaders and creative entrepreneurs in a serious and traditionally conservative industry. the visual identity is built on the idea of "structured flexibility", a key tenet of the company. the wordmark is bold and stable, while the dynamic "c" can easily frame different messages through text or imagery.