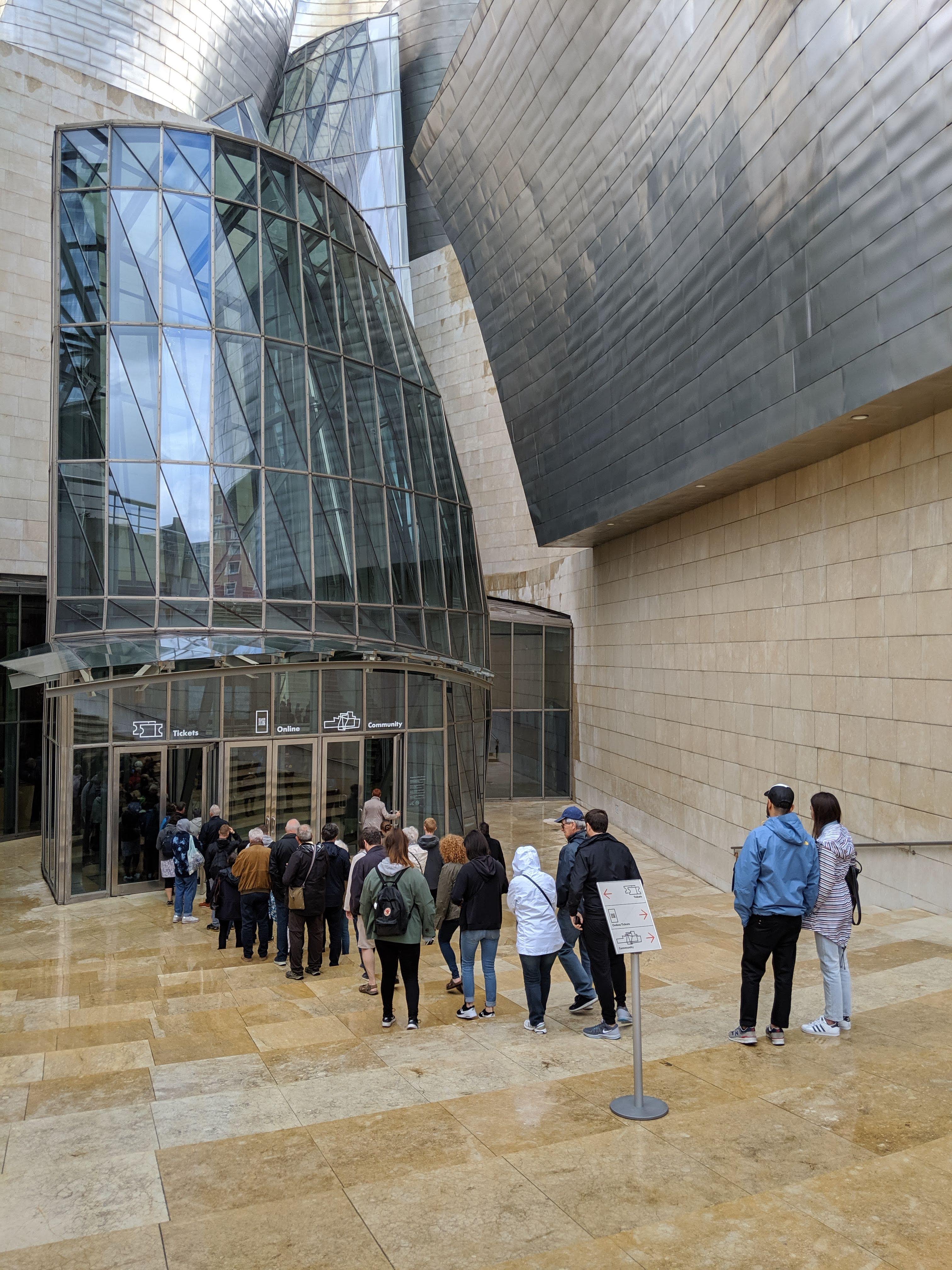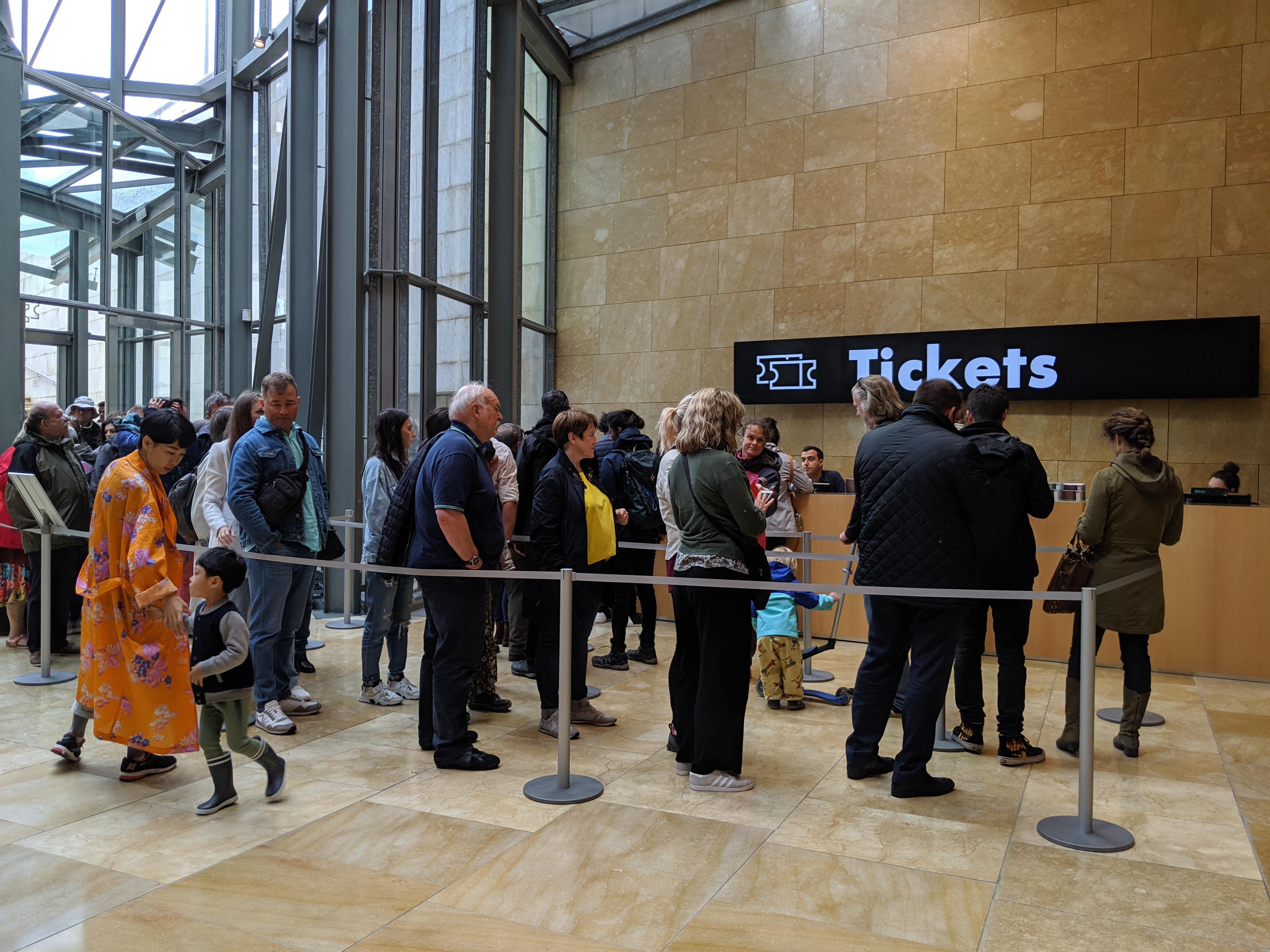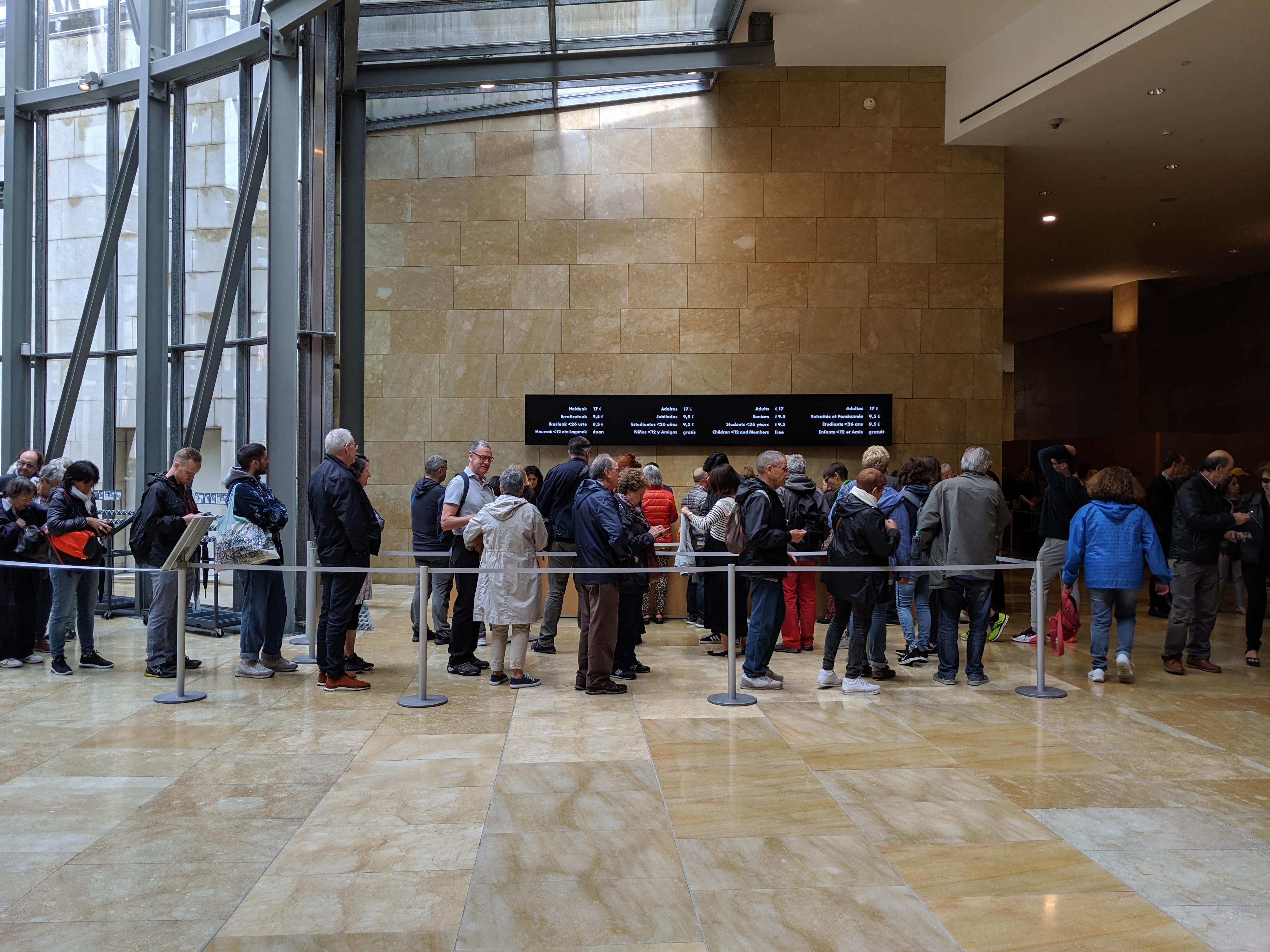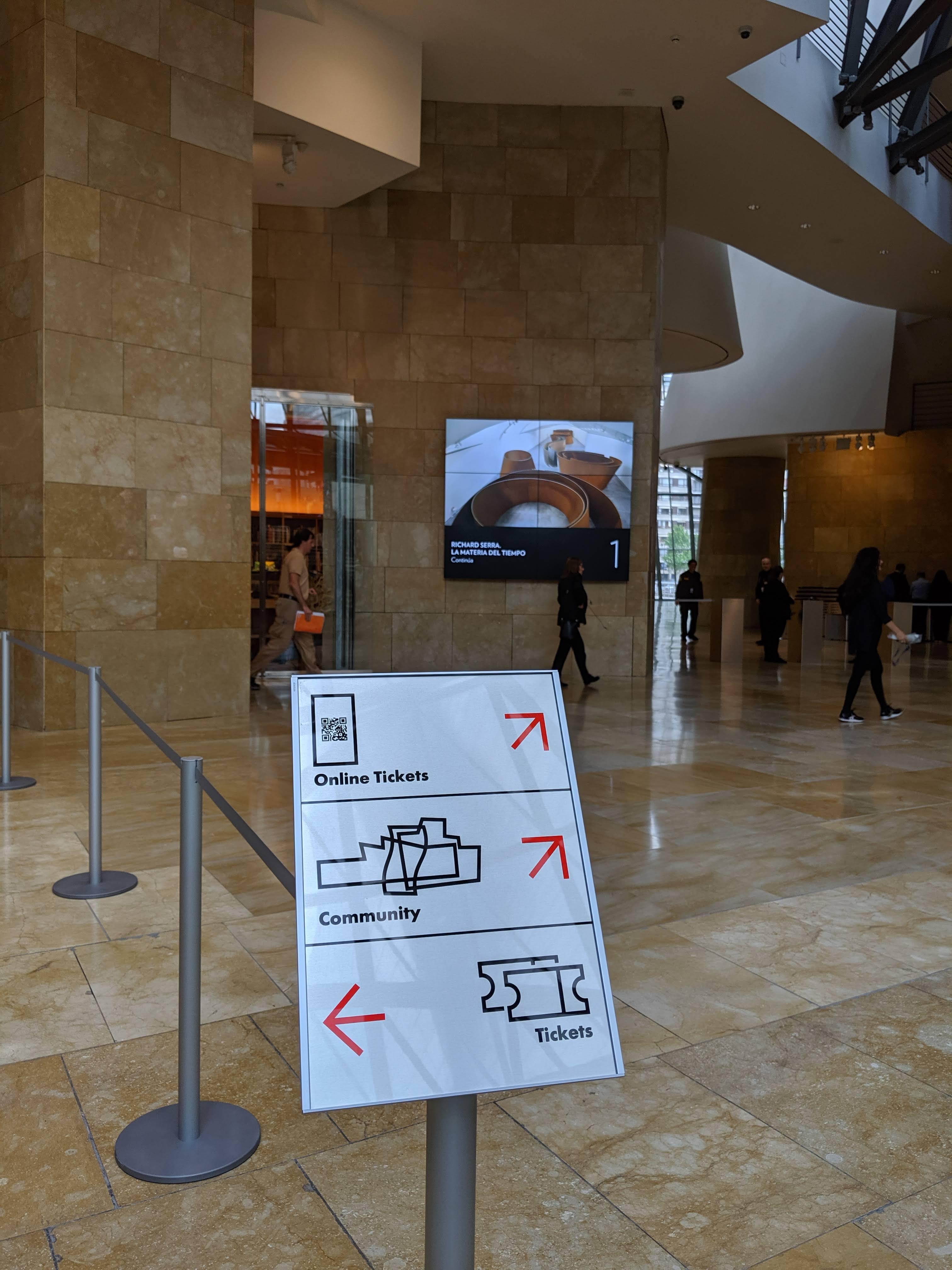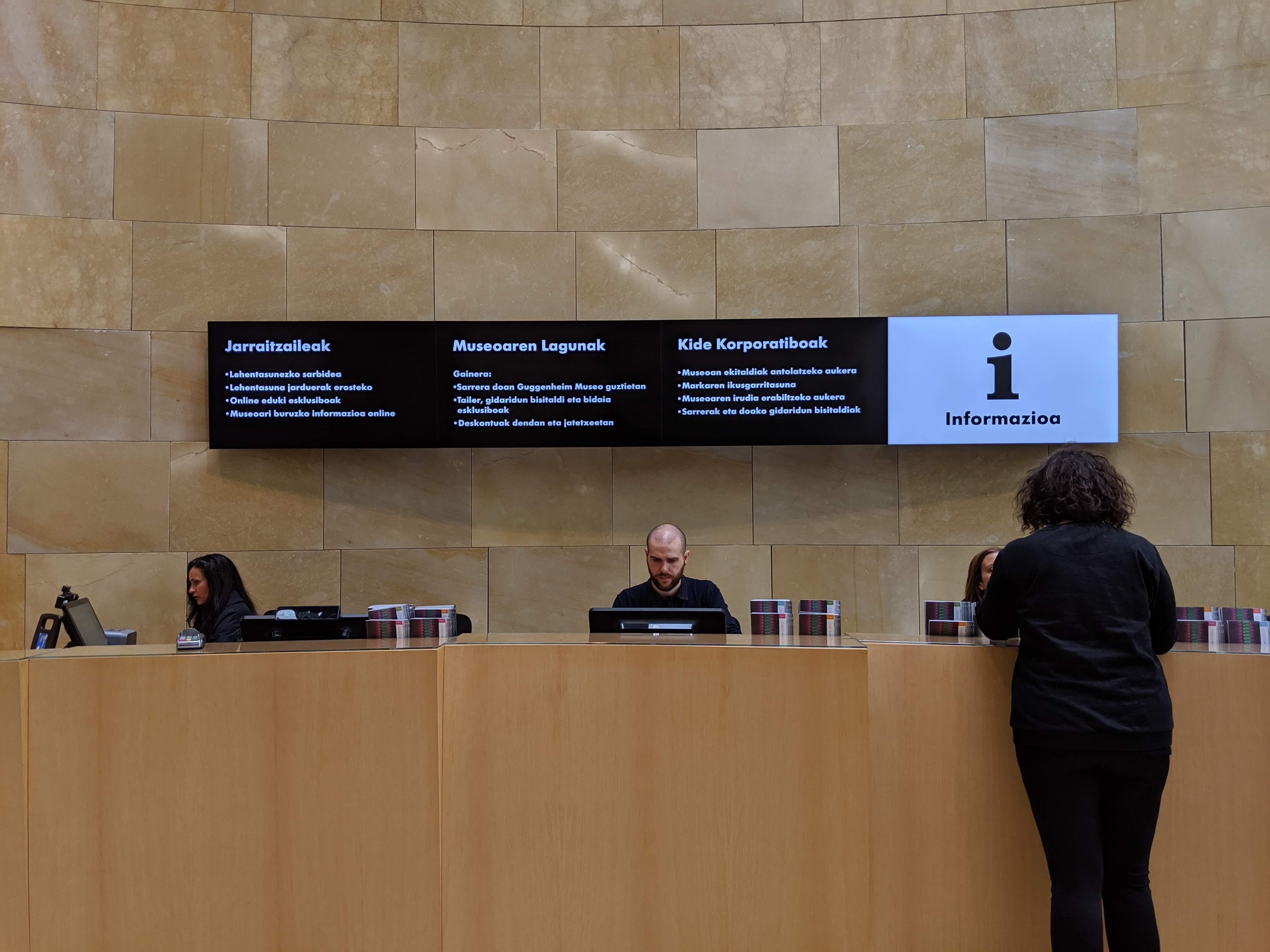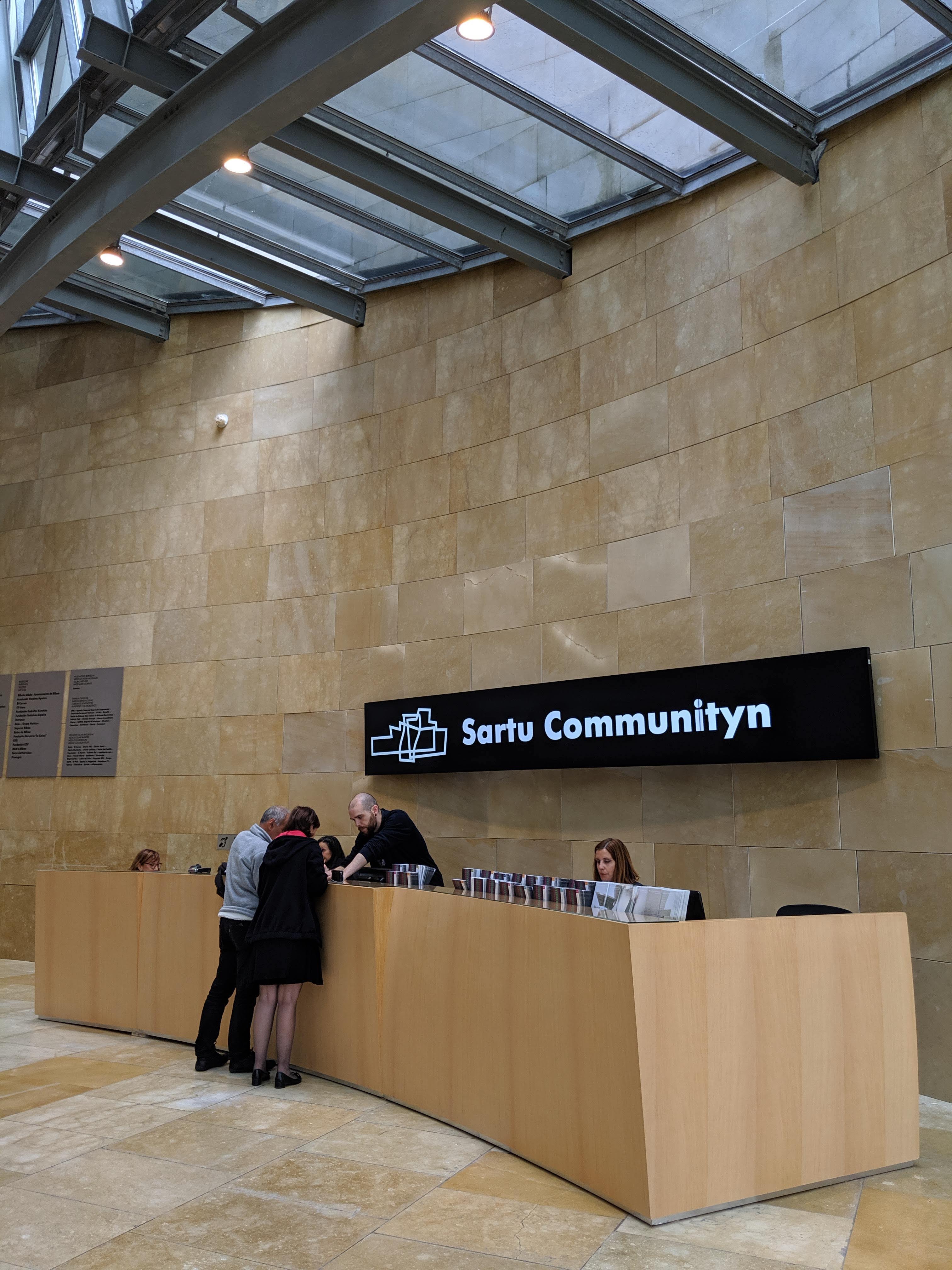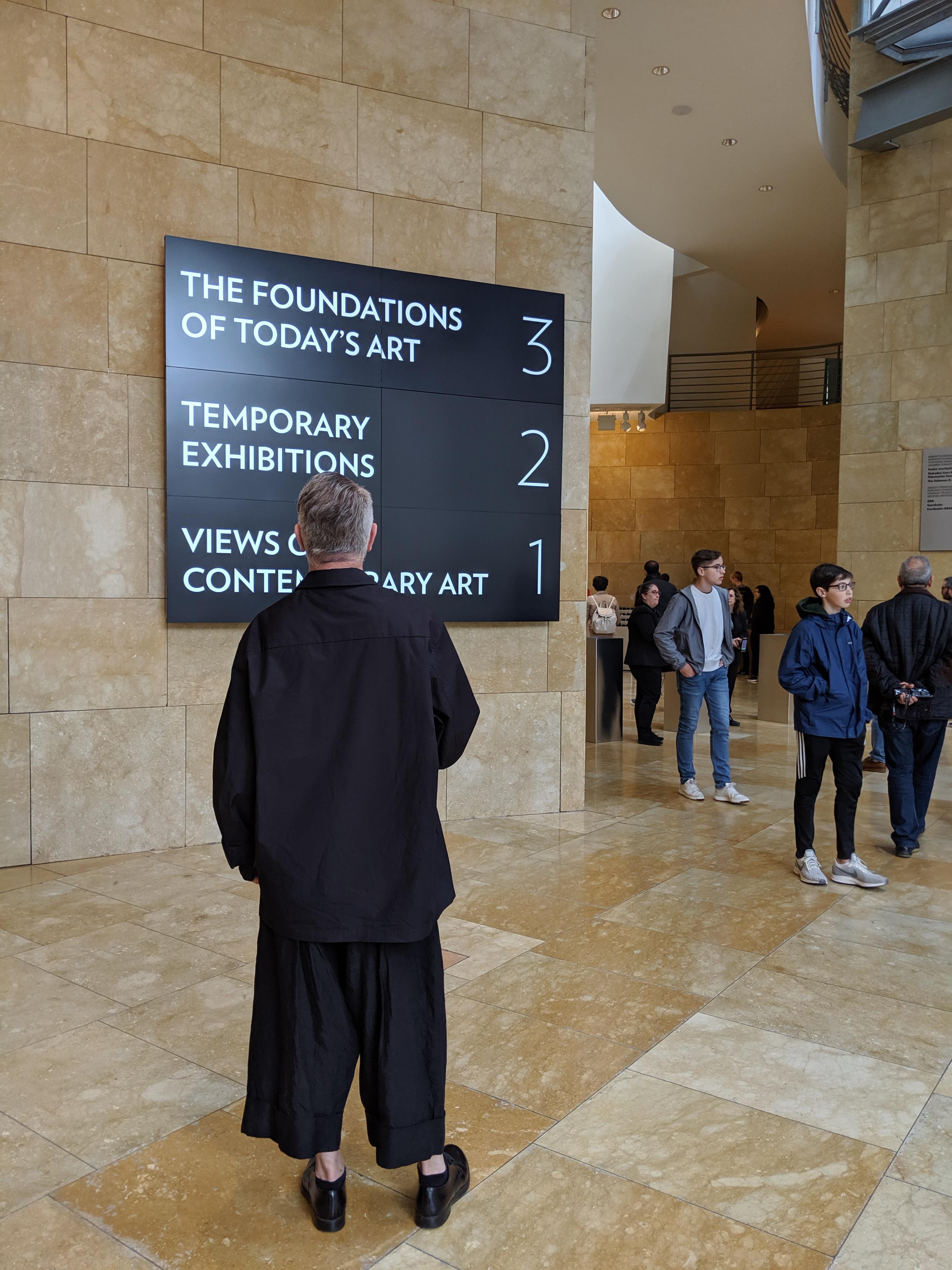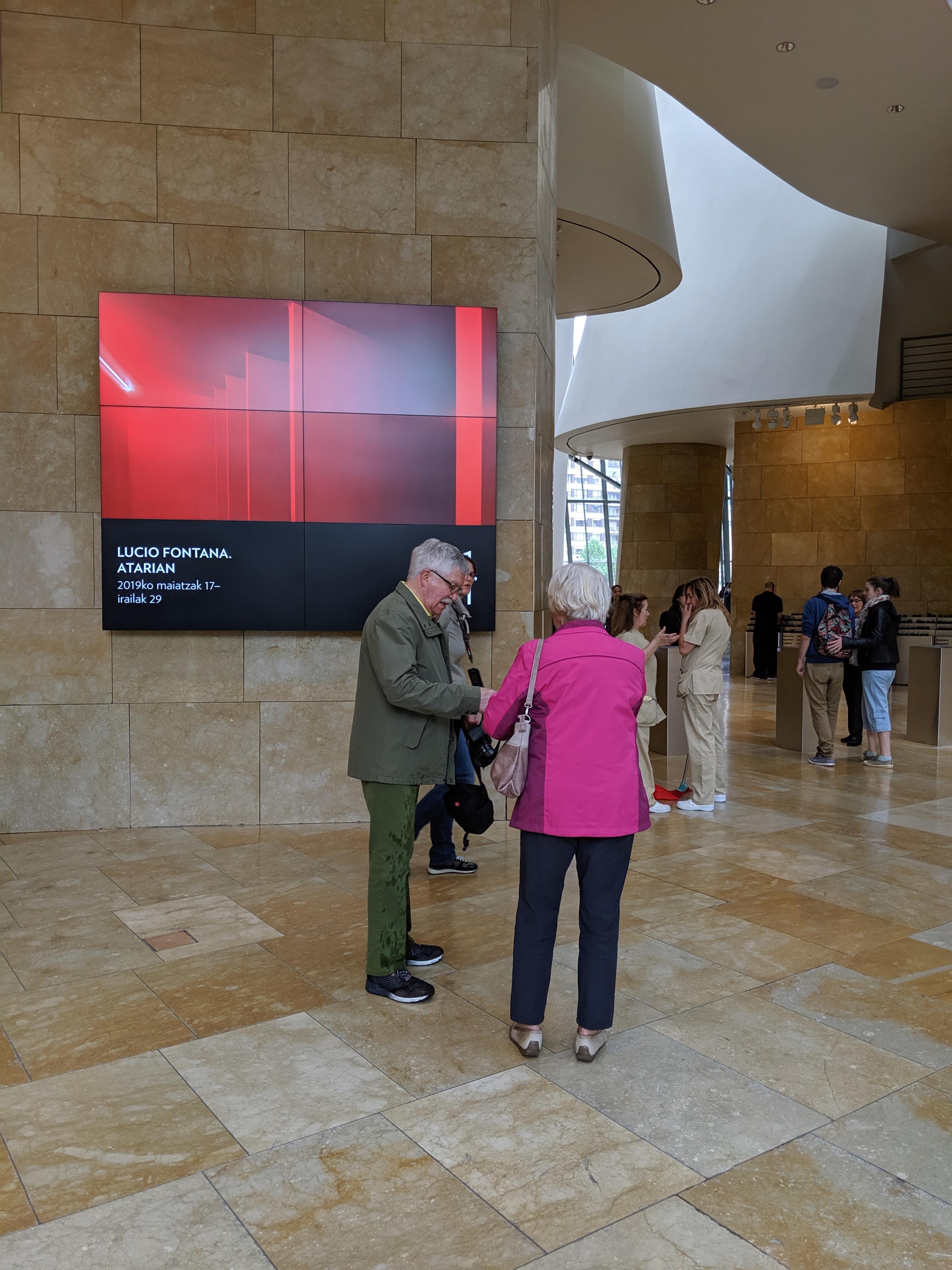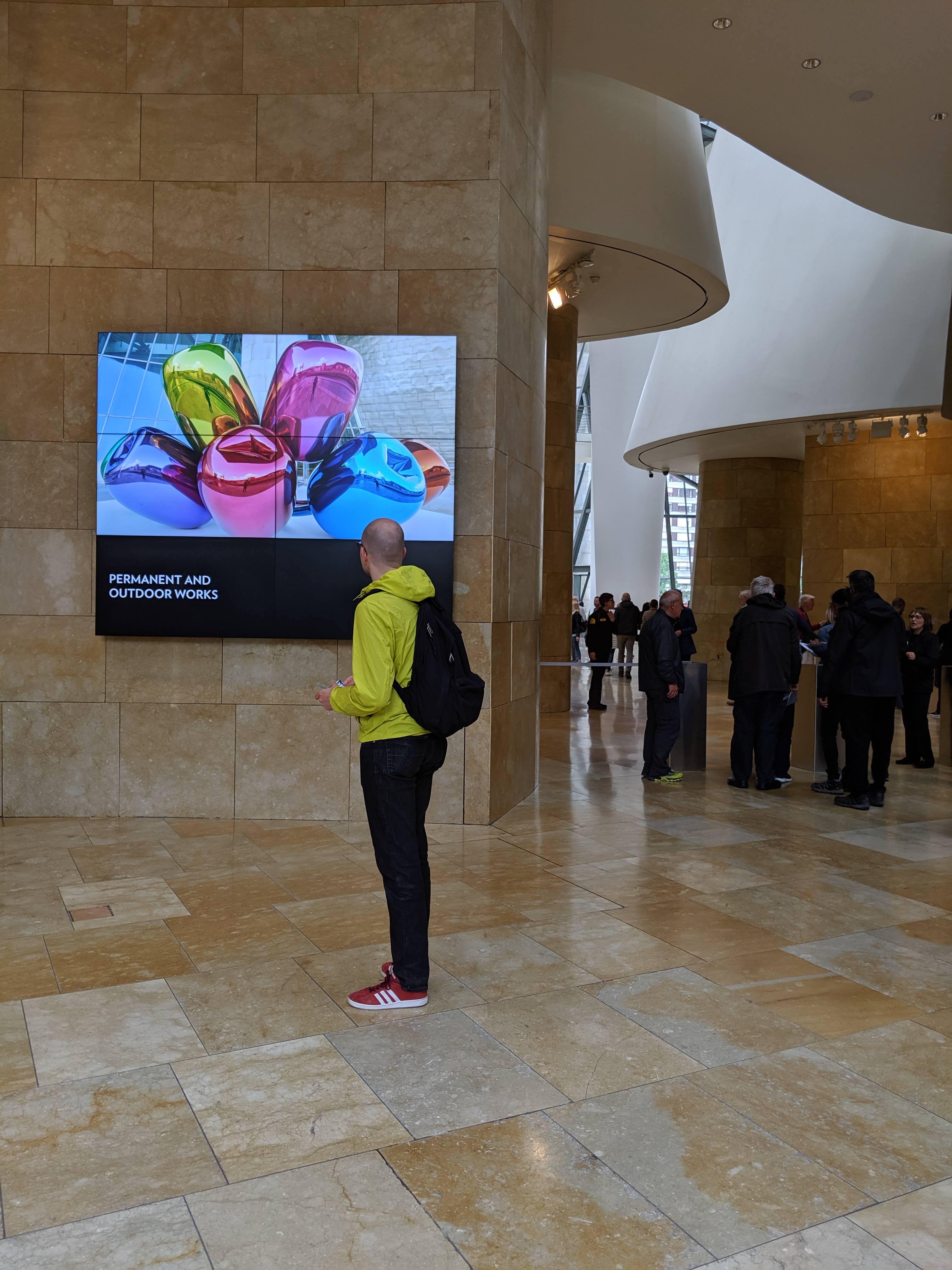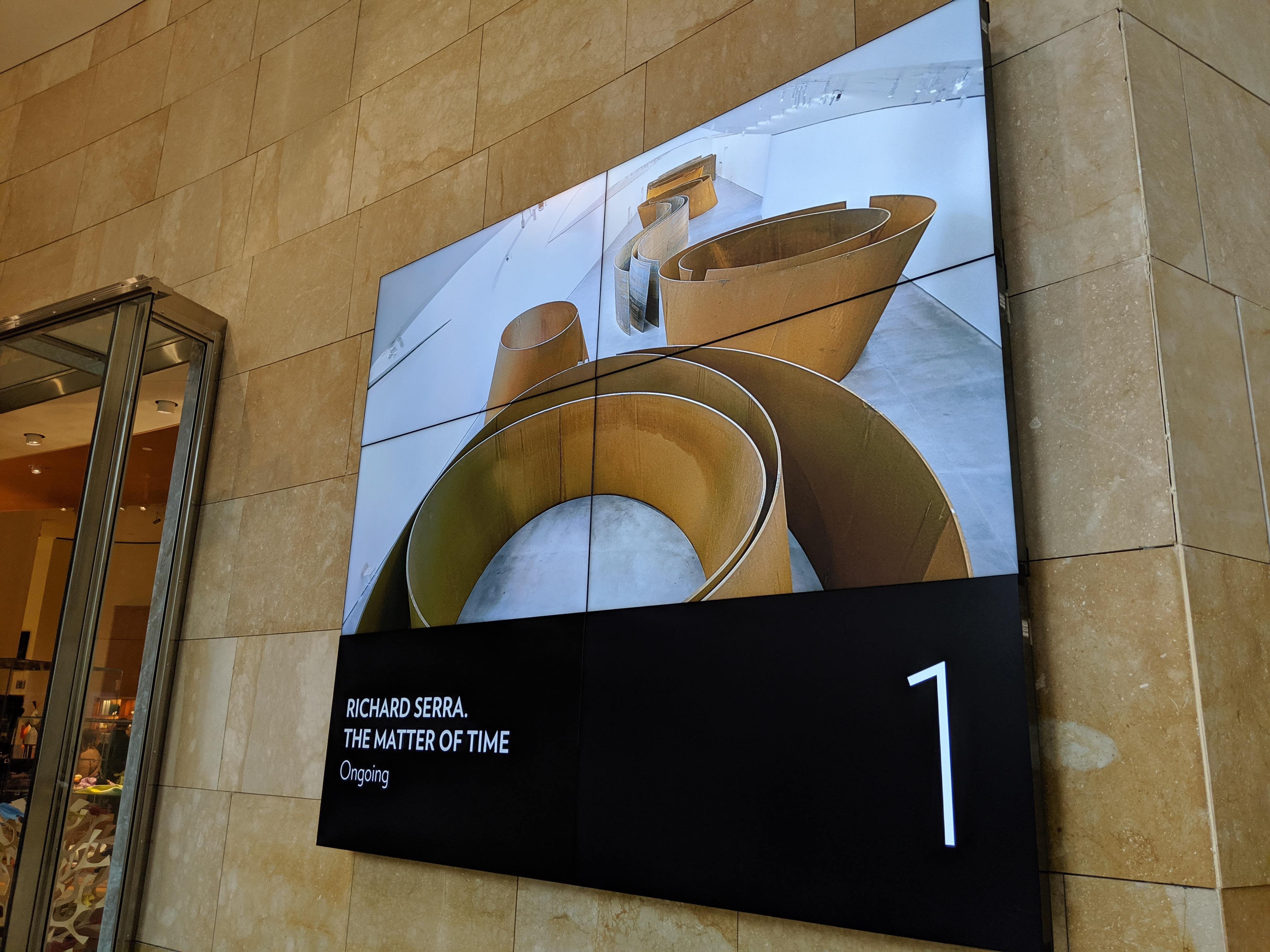 guggenheim bilbao

visitor experience & lobby re-design
Local Projects

with: naomi seixas, peter vikar, Guillaume marais, Pearlyn Lii

2019

Local Projects was engaged by the Guggenheim Bilbao to design and develop a new lobby configuration for the Museum. we reimagined the visitor journey to encourage more on-line ticket purchasing and new signage and furniture configurations to optimize flow for both high and low seasons. all new physical elements, such as ticketing desk, community and information desk, security posts, audioguide storage and management, were designed to enhance the new experience for both visitors and museum staffs, while staying true to the spirit of the building. We worked with the in-house design team to standardize and simplify the digital content templates and physical signage solutions to provide effectively essential information to all visitors. a set of graphic modules were created to Emphasize the value of transformation by using rich imagery of the past and present with the Guggenheim Bilbao logo as the connective tissue, taking over all the digital signage, adding a sense of surprise and discovery to the new lobby.