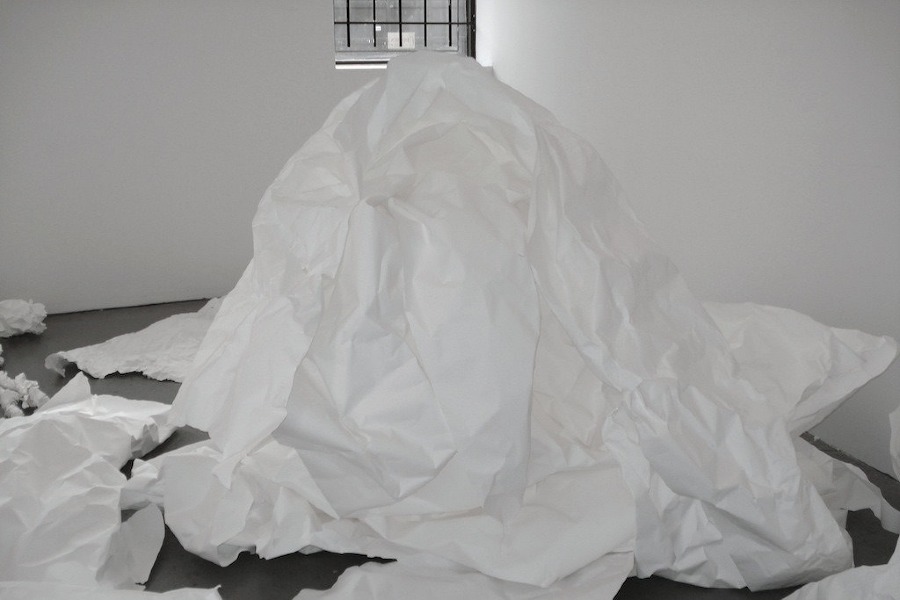 PaperWork


site-specific installation
VERSUS GALLERY, TORONTO
November 07, 2011 - December 11, 2011
Curated by Meghan Bissonnette, Anastasia Hare, and Colleen O'ReillY

Comprised entirely of large rolls of paper that are crumpled, folded and sculpted, the work developes over the duration of the exhibition. THE ambitious, human-scale installation invokes themes of landscape and architecture, while at the same time unearthing the beauty of impermanence. With an intuitive and process-based approach, THE ARTIST explores the tension between the concrete and the fragile, the banal and the poetic.